Indian Trail Overview
Indian Trail is a vibrant and diverse community located in the heart of Union County, approximately 15 miles southeast of Charlotte.
It was awarded as one of the Top Ten Family-Friendly Towns in the nation by Family Circle magazine and has experienced tremendous growth in the past decade.
A 2009 report noting the eight highest growth areas in the U.S., Indian Trail placed 5th out of 8. Since 2000, the population has grown from less than 12,000 people to over 35,000 in 2017.
Indian Trail offers a fine mix of affordable pretty houses, nice neighborhoods, fantastic athletic fields and good public schools.
For real estate buyers, purchasing a home in the Indian Trail area is a pretty safe bet.
Indian Trail Area Information
Indian Trail has several super markets, schools, local restaurants, a movie theater, and ice skating rink within close proximity.
There is plenty of shopping available nearby, from the Super Walmart to retail shopping centers like The Village Commons.
Indian Trail is dedicated to providing residents with quality parks, recreational facilities and programs.
Nature lovers will enjoy the town's three scenic parks: Chestnut Square Park, Crooked Creek Park and Crossing Paths Park.
Crooked Creek Park and Chestnut Square Park have new additions that make the parks even better than before.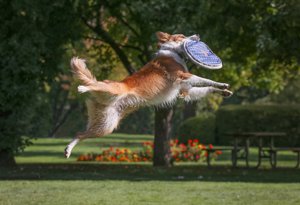 Between the two, you'll have park access to volleyball and tennis courts, recreational and ball fields, playgrounds, a zip line, a dog park, and an 18-hole disc golf course.
Indian Trail also hosts the Indian Trail Cultural Arts Festival which highlights the arts and culture of the town by giving focus to local artists and performers.
There are also many community events and annual celebrations being held year after year, including classics like the hometown Fourth of July parade, the festive Christmas parade and the Halloween Candy Crawl.
Indian Trail Schools
The Union County schools for the Indian Trail area, include:
Overall, Indian Trail is strongly recommended to those who are looking for a nice small town to with easy access to life's daily needs, and within a short drive of the greater Charlotte area. Real Estate buyers can take advantage of Indian Trail's great homes, excellent prices, and easy access to the Interstate system.
Indian Trail Property Search and Neighborhoods
There are multiple ways to navigate our site. To find specific neighborhood home searches for Indian Trail, we have some (not all) of them pre-selected in the right column (for those on a desk-top computer). If you are on a mobile device, keep scrolling.
Indian Trail Relocation and Moving Services
For those of you in need of a Realtor, gives us a call! Our team knows the ins and outs of the Charlotte real estate market - from Lake Norman to Lake Wylie. This includes the bordering areas and/or towns of Ballantyne, Concord, Cornelius, Davidson, Fort Mill, Huntersville, Indian Land, Indian Trail, Matthews, Marvin, Mooresville, Providence, Southpark, Tega Cay, Waxhaw, and Weddington.
Our office is #1 in the Keller Williams market place as well as Charlotte. We are full time professional Realtors ready to go to work for you, whether you are buying a home, or selling one.
For those of you relocating to the area, we welcome you and can help you get a quick leg up on your journey.
We have a nice tour that we provide to people that are thinking of relocating to the area. It's relatively quick, very insightful and from all past reviews - a very worthwhile and efficient use of your time.
If there are specific homes for sale that peak your interest, we will incorporate those into the schedule. You can anticipate visiting five to eight homes within a two and a half hour period and blending in the area tour with the home tours.
Below, you will find a few of today's featured properties for sale. Please contact our team if you are ready to start your home shopping process or if you are ready to place your home on the market. Until then, enjoy our site!