Selling Your Home in the Carolina's
Put your mind at ease by listing your home with a top selling Carolina Realty Agent .
Navigating a Seller's Market
Tricky for Homeowners, Home Buyers and for Those Relocating If you are selling your home, then buying a home, or just buying a home, and/or relocating... we have solutions for you!
Today's current Seller's Market has seller's struggling with selling, as once you sell your home, you have no place to move.
Why? Supply and Demand. We have more buyers and less inventory than ever before. If you are buying or selling real estate, existing inventory is your problem.
Sellers, Buyers and Bidding Wars
Please watch our video - with your volume on:)
Call us Today at (704) 608-0228
We'll provide you with a solid plan of action.
Plus, professional staging tips to get your home ready for market; pricing your home for top dollar; work with you to understand the timing of your home sale; insight on what today's market trends mean to you as a homeowner and how those same trends might affect prospective home buyers.
Using our local housing data reports, we are able to help you save money and move into your next home, making showings optional while you live in your home or eliminate showings all together with our "Move First - Sell Later" plan of action.
EXPIRED LISTINGS
If you have previously listed your home and it didn't sell, our Carolina Realty Agents will work with you to determine why your house didn't sell and how to get your home sold this time around.
No matter where you are at in the selling phase - whether it's 'just a casual thought', or if you are at the "let's get it done' stage, Carolina Realty agents will help you sell your home for top dollar with the least stress possible!
Our agents have made our firm the best of the best, so if you are looking for a good agent to hire...look no further, you've found them.
With decades in the real estate industry, we can help you navigate the inside track on what it takes to get a property from listed to sold. This starts with professional marketing, strong negotiations, navigating the contract through inspection results, appraisal issues, and anything else that could delay the closing. We're by your side from start to finish.
As the #1 Office of Keller Williams International - we lead the industry world wide. Our use of cutting edge technology, strong marketing platforms, keeping an eye on today's top trends in the housing market and providing non-stop training to keep our agents sharp is what has helped make our firm number one for over 6 years running...leading the path forward for over 790 other offices.
Our Real Estate Clients include:
Residential Property Homeowners and Home Buyers
National and Local Home Builders
High End Properties, Luxury Re-Sale. New Homes, Custom Builders
Single Family Houses, Townhouses, Condos & Land Owners
The In-Home Selling Consultation
In short, we deliver a combination of Marketing Savvy & Marketing Saturation for clients that are serious about getting their properties SOLD at TOP DOLLAR in the LEAST AMOUNT of TIME.
We help you SAVE TIME with smart staging techniques & condition remedies.


We help you MAKE MONEY with strategic pricing based on timing, location & market conditions.


We allow you to FOCUS on finding your next home while we keep things on track to close.


We eliminate your STRESS by keeping the transaction on a smooth course from contract to closing.


FREE Home Listing Consultation
We offer a FREE initial consultation regarding the SALE of your home. During the consultation, you will find out the following information:
A Walk Thru of your home which will provide insight as to what may need to be done before you place your home on the market in order to receive TOP DOLLAR in the LEAST AMOUNT of TIME
What type of TIME IT WILL TAKE TO SELL your home
PRICE RANGE TO LIST to get a contract on your home
What YOUR COMPETITION on the market looks like
A Review of our MARKETING SERVICES
A Review of our COMMISSION FEES
A Review of the Cost to Sell your Home A NET SHEET
A Review of our COMMUNICATION GUARANTEE
A Review of our EASY EXIT LISTING GUARANTEE
YOUR NEIGHBORHOOD HOME VALUES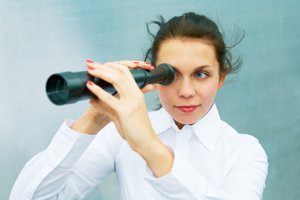 Curious about what's happening in your neighborhood?
You can create a custom market report to see what's active, under contract, and sold in your neighborhood AND have it delivered to your in box each month.
Should the time come and you decide you'd like to sell your home, just reach out by phone, email, text or fill out our online form.
Get an INSTANT property valuation now.